Equity, Diversity and Inclusion
We believe equity and diversity are among our greatest strengths.
At KingSett, diverse backgrounds, experiences and perspectives contribute to better decision making and a more successful business.
Our vision is to be a catalyst for positive change, encouraging innovative, equitable and inclusive principles and incorporating these principles into our actions. This vision and our commitment to equity, diversity and inclusion is captured in our EDI Policy.
Developing an atmosphere where dialogue is both safe and encouraged and where we can better learn about the culture, experience and values of our employees
Establishing a training program that helps employees better understand the value of EDI and the harmful nature of racism, discrimination and exclusion
Nurturing a corporate culture that utilizes constructive, inclusive language and actively seeks to mitigate bias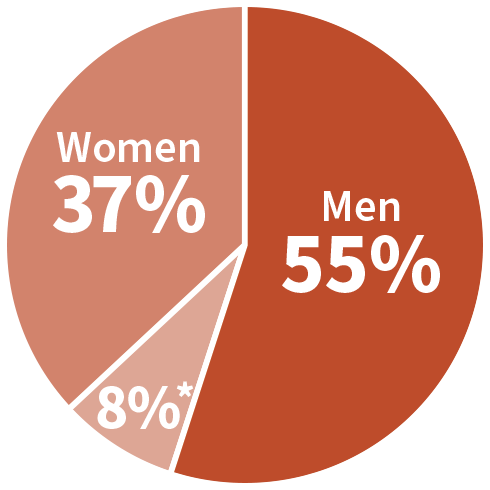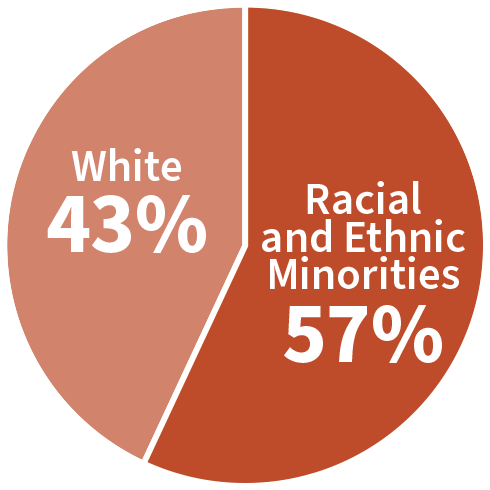 Employee Engagement and Well-Being
As KingSett continues to grow, we strive to ensure all employees continue to feel engaged and see the company as a great place to work.
Engaged employees are more productive, committed and dedicated to their role and the company, helping us deliver on our Core Values.
We are focused on creating a workplace that is compassionate to people's needs and provides the necessary support for individuals to live a productive, happy and healthy life - both in and out of the office.
Employee Health and Well-Being
KingSett has always understood the importance of employee physical and mental health and well-being. As the pandemic lockdowns continued into 2021, there was a greater need for initiatives to ensure our employees were staying engaged and active. The year kicked off with the KingSett Home Fitness Program - a weekly fitness class held over Zoom and led by a personal trainer. Employees of all ages and skill level were encouraged to participate for the physical and mental health and resilience benefits of exercise.
In the fall of 2021, KingSett was a proud sponsor of the "Come Bond With Us" initiative, a pre-screening of the newest James Bond movie in support of a chosen charity. This gave all KingSett employees the opportunity to participate in an in-person team building event in support of Jack.org, an organization that makes resources available to youth struggling with mental health challenges by training and empowering young leaders across the country. The event raised money and awareness for a worthy cause and brought our employees together outside of the office for the first time in over a year.
Tenant Engagement and Well-Being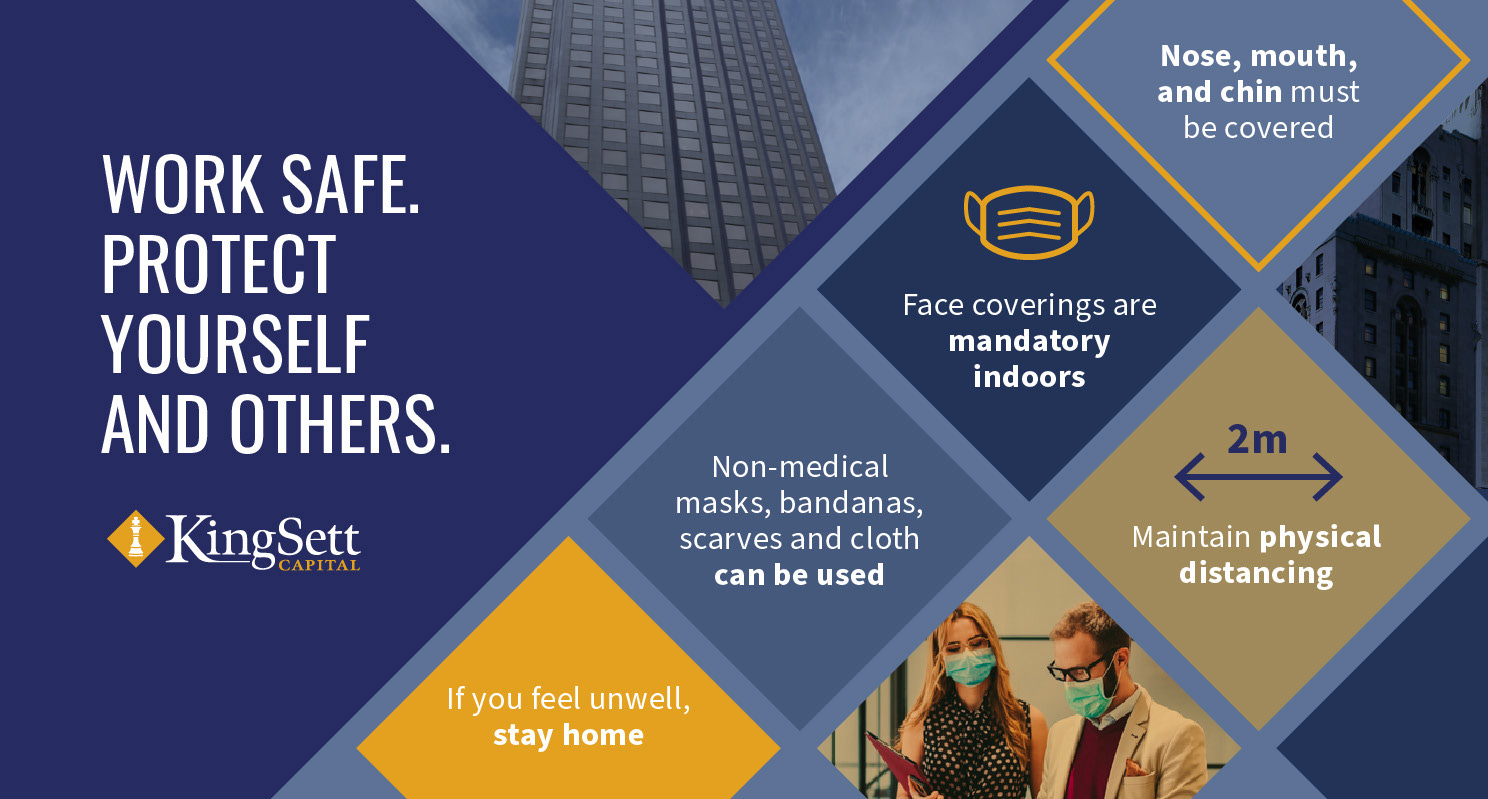 Ensuring our tenants are actively and effectively engaged is critical to executing a successful ESG strategy.
Work Safe / Shop Safe / Rest Safe Programs
In response to the COVID-19 pandemic, KingSett adopted standards like Fitwel Viral Response, WELL Health and Safety and developed a custom re-opening program - Work Safe / Shop Safe / Rest Safe.
KingSett's re-opening program was developed in consultation with industry peers, key tenants, property teams and industry associations such as BOMA Canada, ASHRAE, US CDC, the Toronto Public Health and Toronto Financial District BIA, to ensure all guidelines, protocols and best practices were being followed.
Leading the Way in Tenant Engagement
As tenants began their return to office in mid-2021, a new opportunity presented itself to leverage technology and improve tenant communication and engagement by launching the mobile app, Lane. This customized app provides users with up to date building communications, marketing for retailers, and community and wellness events and initiatives. It also acts as a portal for booking meeting spaces, submitting maintenance requests and viewing all building level policies and procedures. By receiving ongoing feedback through the app, we will be able to create a more seamless tenant experience in our buildings and the surrounding communities.
COVID-19 Response Certifications
To help safely reopen our buildings throughout the ongoing COVID-19 pandemic, KingSett focused on two major health and well-being certifications: Fitwel Viral Response and WELL Health and Safety. These certifications enabled us to safeguard occupant health and mitigate the spread of infectious disease. Both certifications prioritize the health and well-being of everyone that enters a space by monitoring air and water quality with regular inspections, implementing enhanced cleaning protocols and janitorial services, and implementing Legionella Management and Business Continuity Plans.
SF with COVID Response Certification
We are driven to enhance the communities where we operate.
KingSett is committed to being a good corporate citizen and contributing to the communities where we live and do business through volunteerism, charitable events and local activities at our properties.
At the corporate level, our employees volunteer and participate in several industry associations that help create value for properties, communities and the wider real estate sector.
We enable our property teams to be active members of the communities they work in. By hosting events, providing public services not otherwise available and connecting with our communities, we create spaces people want to be in.
In 2021, KingSett expanded its partnership with the Black Business and Professional Association to grow its collaborative programs. The first was a new KingSett Mentorship Program, and the second was the expansion of our existing KingSett Internship Program to include two candidates they have recruited.

Over
$325,000
Raised by Kingsett for the United Way Campaign of Giving since 2015

Launched Kingsett
Mentorship Program

7.6M
SF Certified to an accessibility standard
Our objective in creating the KingSett Affordable Housing LP ("AH Fund") was to have a positive impact on Canada's affordable housing issues, producing exceptional communities and delivering scalable economics.
In 2020, we announced the launch of the AH Fund, formed by key institutional investors and CREIF. The goal of the AH Fund is to provide stable, risk weighted returns while delivering high quality, affordable housing for those most in need in Canada's rental markets. In 2021, the AH Fund completed its first acquisition; a new development site in Toronto with units reserved for affordable housing and a geothermal renewable energy system. When built, the development will be carbon neutral. We remain excited for the AH Fund's potential, with several additional assets and portfolios in the pipeline.
Partnering with Future Leaders
KingSett partnered with Junior Achievement Central Ontario to create a real estate version of their World of Choices program.
A career exploration webinar led by seven KingSett employees spoke to high school students on what it is like to work at KingSett and the career opportunities available in the commercial real estate sector. The program concluded with the introduction of the Innovation Challenge; a team project to create their own redevelopment vision of Atrium. All teams were provided two mentoring sessions before virtually presenting their solutions to a judging panel. This program was a unique and valuable learning opportunity that was well received by both students and teachers.