In May of 2022, KingSett and our partners came together to create the MS Million Dollar Tower Challenge; a breathtaking event with the goal of raising funds for critical multiple sclerosis (MS) research initiatives in Canada. KingSett sponsored the challenge as part of the company's 20th anniversary celebrations which had fundraisers rappel 20 storeys from the rooftop of 700 University Avenue in Toronto.
Canada has one of the world's highest rates of MS, with a national average of 12 people diagnosed with this progressive neurodegenerative disease daily. What started off as a fundraiser that hoped to raise $1 Million dollars quickly blew past the target and raised over $4.75 Million dollars by the end of the campaign.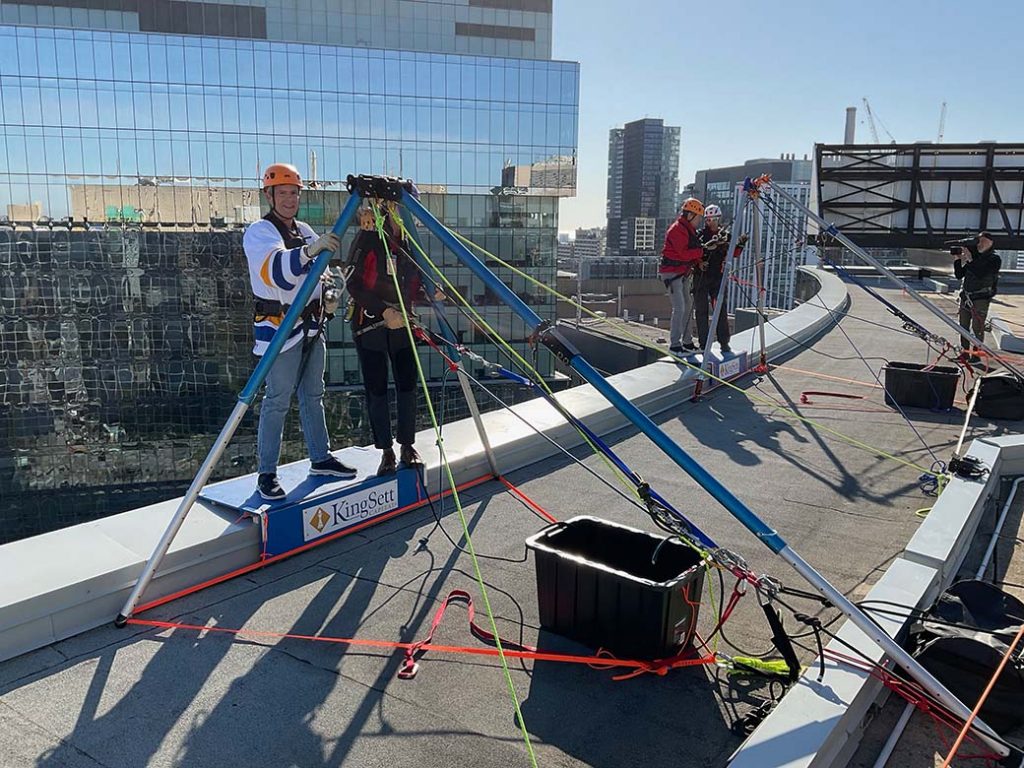 Over the course of two days, 140 participants took the leap for MS, led by Jon Love, KingSett's CEO, and John Tory, the Mayor of Toronto, who proudly kicked off the event by being first off the side.
"I am thrilled by the tremendous support the MS Million Dollar Tower Challenge has received from our friends, colleagues, business partners, and members of the MS community."

Jon Love, CEO of KingSett Capital